Last week, I was writing about the XBI closing the week down 6.21%.
Well, this time, it will be a bit more optimistic, Gang.
The XBI closed the week GREEN for the first time in four weeks. Volume in the ETF has also increased in the short term, indicating a potential shift in momentum.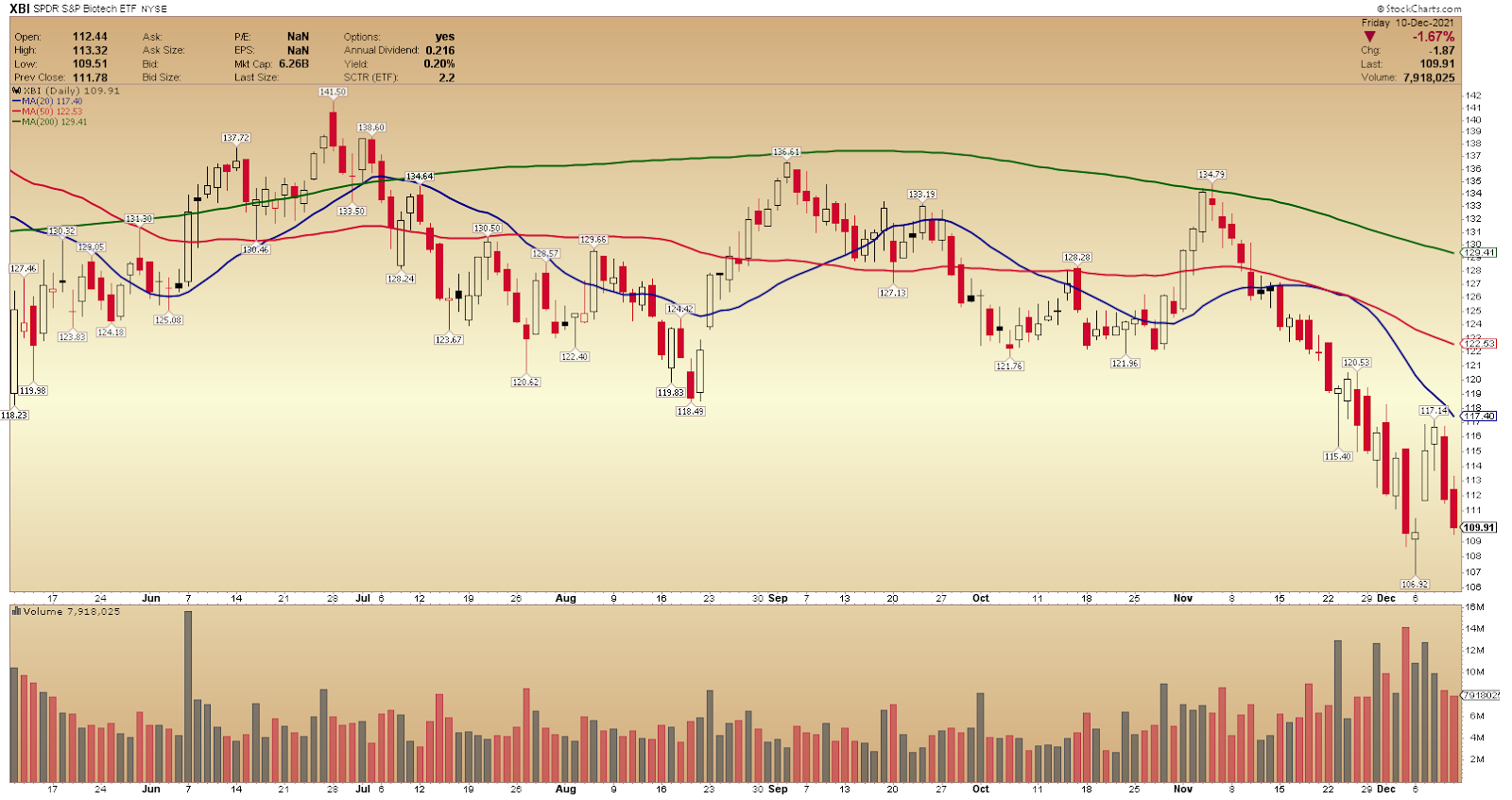 On December 6th, the XBI put in a textbook reversal candle, along with the significant volume candle that provides further confirmation.
Since then, the stock has rallied into the declining 5d MA and pulled back on Thursday and Friday, back into the area the stock closed on, on December 6th.
As I am writing this, it appears the XBI will gap up today, putting in a higher low on the daily chart.
In the future, I will look for the XBI to hold above $109 – $110 in the short term and ideally see a bounce back towards $120 and the 5d MA.
The relief in the XBI and the overall sector is, of course, welcomed news for biotechs, especially small-cap biotech stocks.
One Biotech stock, in particular, finds itself on my watch list again. 
I had written about and traded this stock before.
Seres Therapeutics Inc. (MCRB)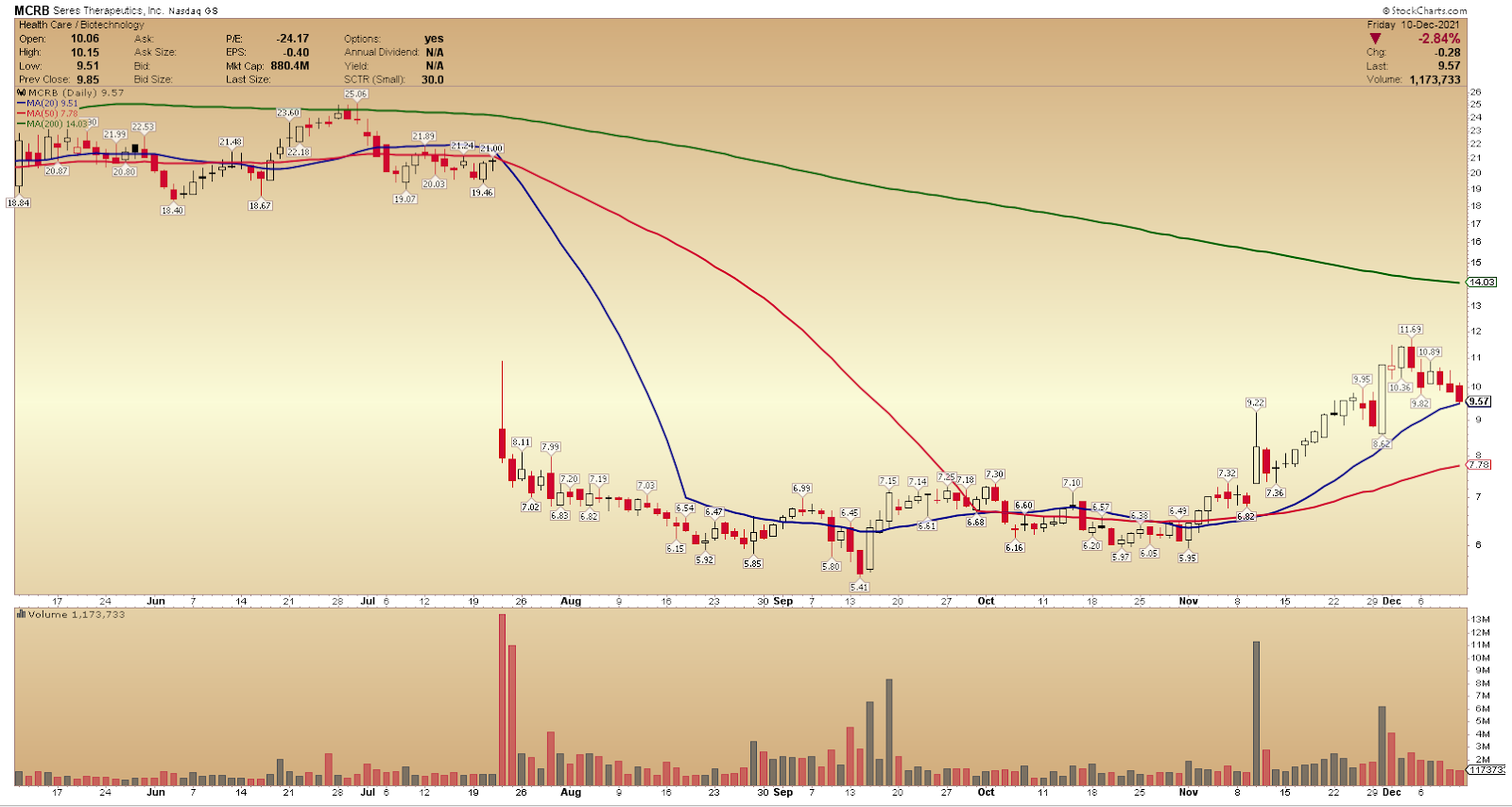 Before I explain WHY it is back on my radar, let's cover the basics.
First of all, what is MCRB?
According to Yahoo, MCRB is a microbiome therapeutics company that develops bacterial consortia designed to functionally interact with host cells and tissues to treat disease.
Market Cap: 940M
Float: 83M
Short Interest: 9.98%
The stock has an average target price set by analysts covering the name of $19.12. Of course, this target price is significantly higher than where the stock is currently trading.
Recent News: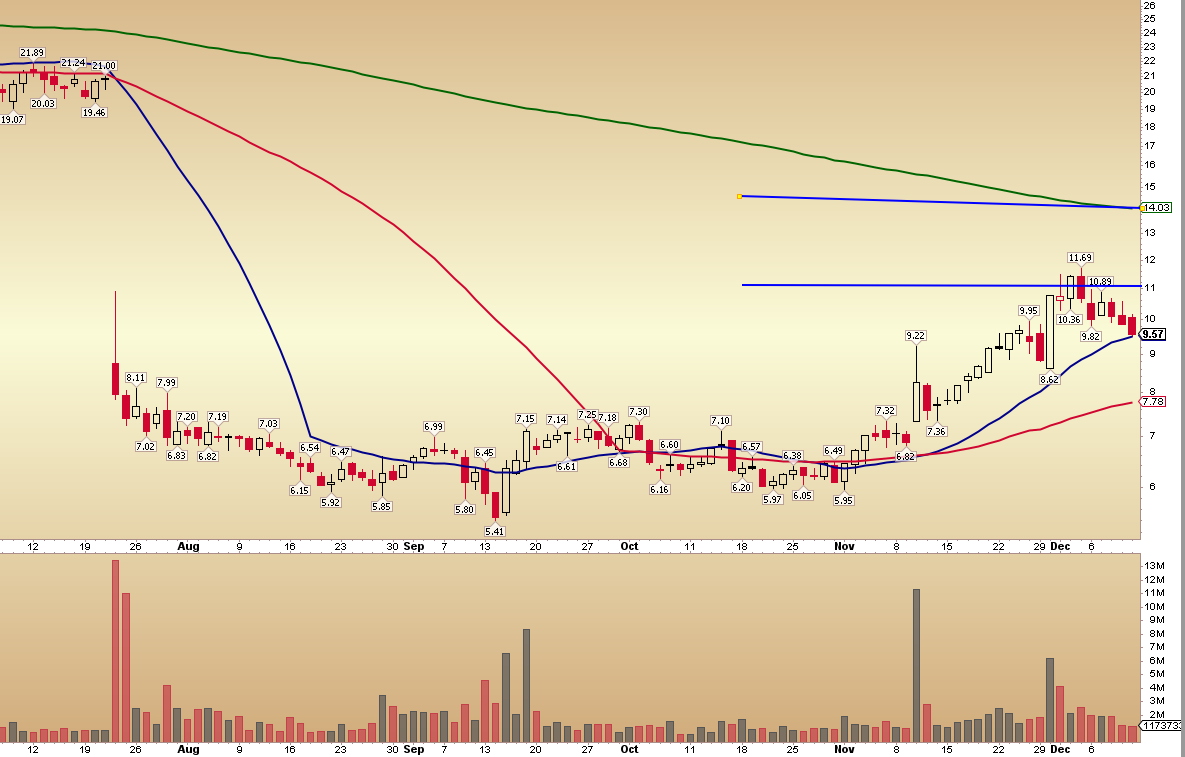 When I previously wrote about the stock and spoke about my plan with my members, I was looking for possible re-entry after previously trading this stock. 
I planned to look for the stock to break above, hold above $11, and then target a move towards $14 – $15.
The stock did not hold above $11, and instead, it has now pulled right into the 20d MA and is potentially making a higher low on the daily chart after making a higher high.
As you might know by now, the Higher High Higher Low setup is one of my favorites.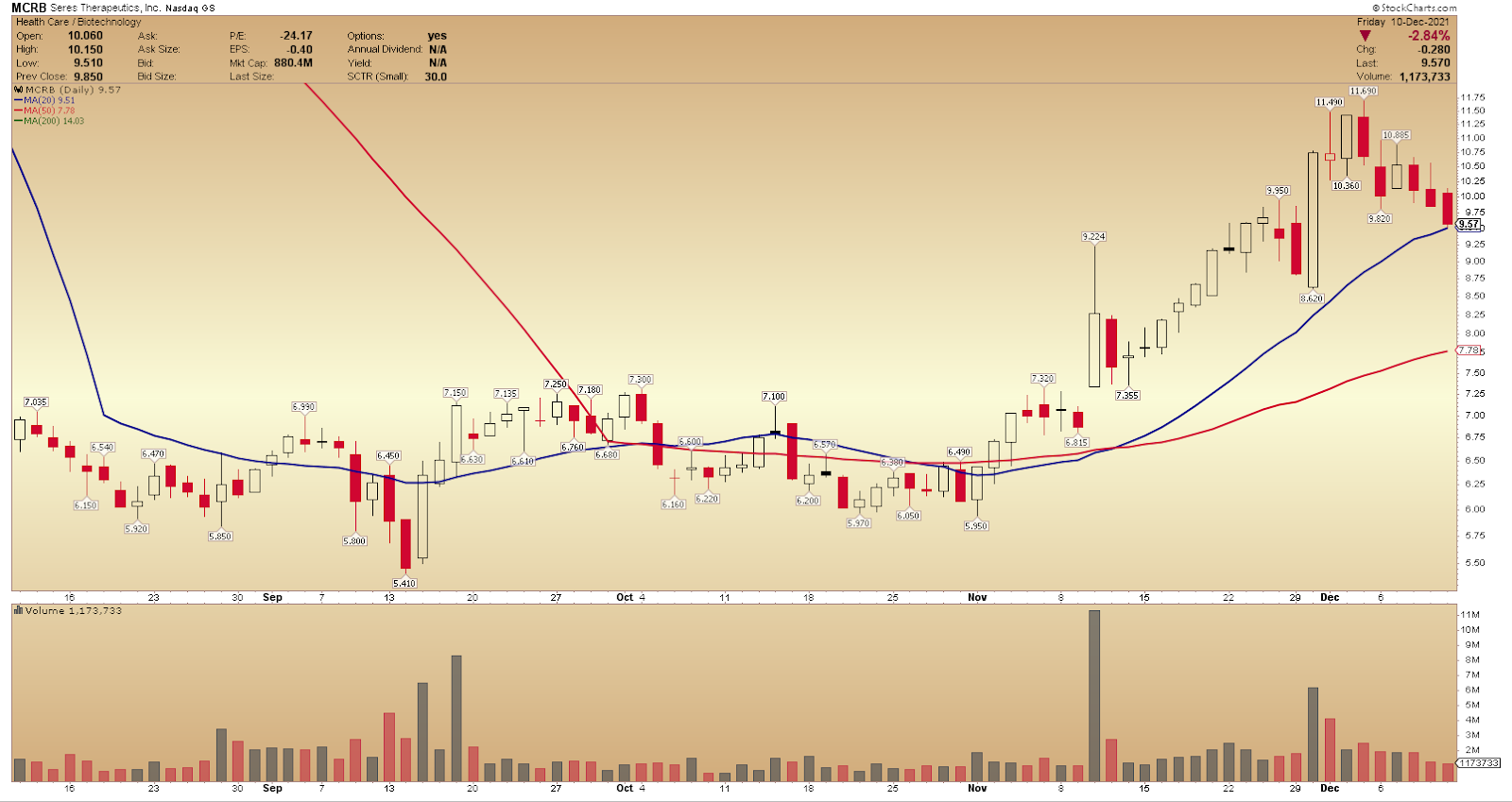 From now on, I am currently looking for the stock to confirm a higher low by holding over $9 and then the rising 20d MA.
If the entry opportunity presents itself, and the higher low is confirmed, I might get long over $9 with a stop around $8.
I would be targeting the previous area of resistance, and high, around $11.50.