Every Monday I'm live in Master's Club from 11am to 12pm Eastern. I run through a breakdown of what the market is doing, and my favorite trading setups for the week. Usually, I'll also make a trade or 2 Live, and this week both my ideas worked in a matter of hours!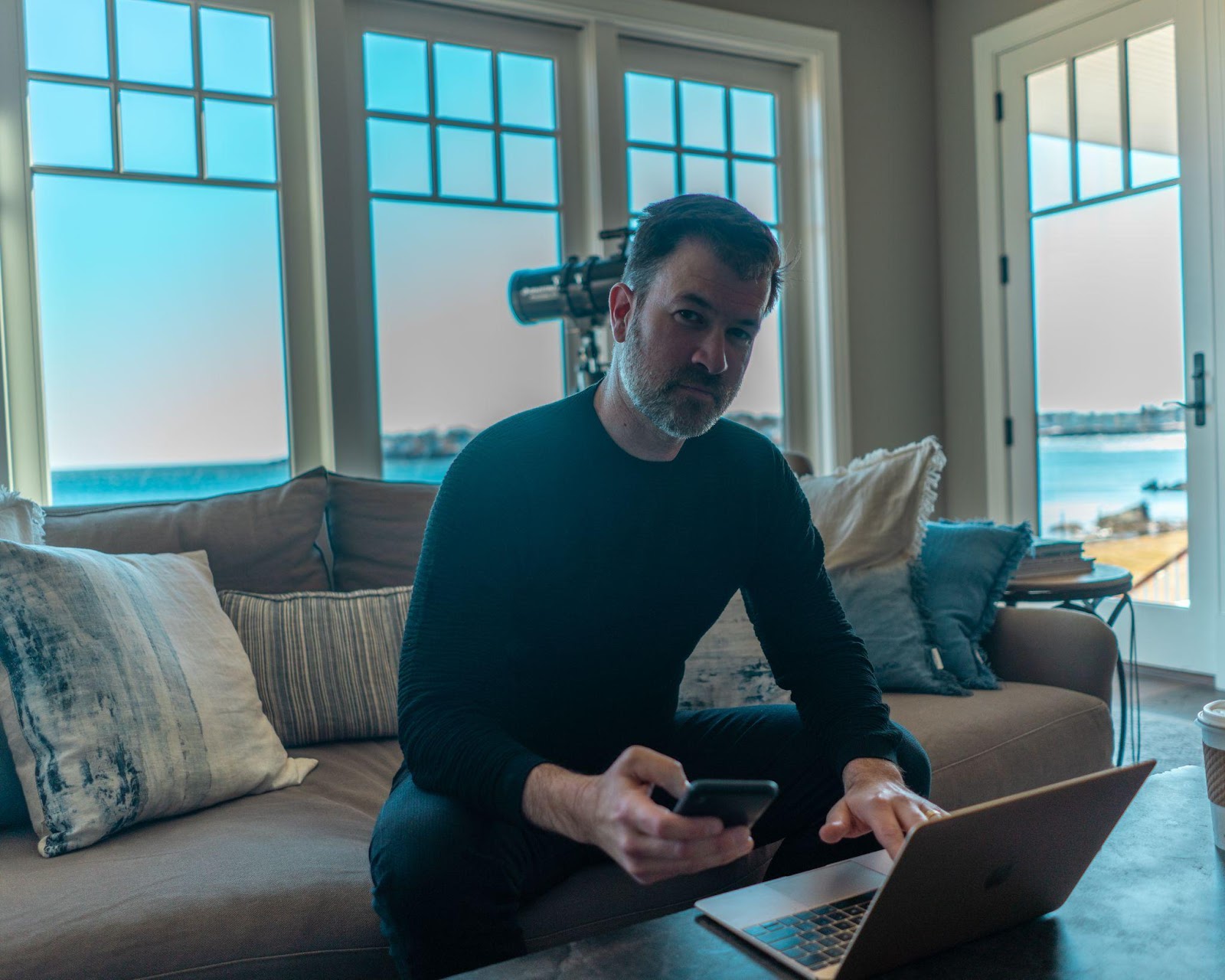 Coming into this week, I thought that we were close to a market bottom. If volatility is not your thing, sit on the sidelines because this market is a roller coaster. But I thought a nice bounce is not far away. 
The fact that I thought the market could bounce this week gave me extra confidence on this long trade Idea. And post the Fed meeting yesterday, the market rocketed, but I was already out of THESE trades by then!
GOOGL
GOOGL didn't have any conviction selling post-earnings. Unlike stocks like NFLX and AMZN that got destroyed, GOOGL was only down 3-4%, to me, that's not the worst thing in the world. I thought that if the market can find its feet again, which I think it will soon, GOOGL is one of the market generals, a stock the market does want to own! 
I came to this conclusion by how well it's been holding up compared to other tech stocks! Given that GOOGL did not get crushed on earnings,  I thought it would find a base at the 2300 area. 
Finding a bottom for the market is a violent process. We saw tremendous volatility last week, and that continued into Monday. Bottoms are never a calm process, they have vicious swings, and then the calm comes after the storm. 
Here was my thought process on the technicals: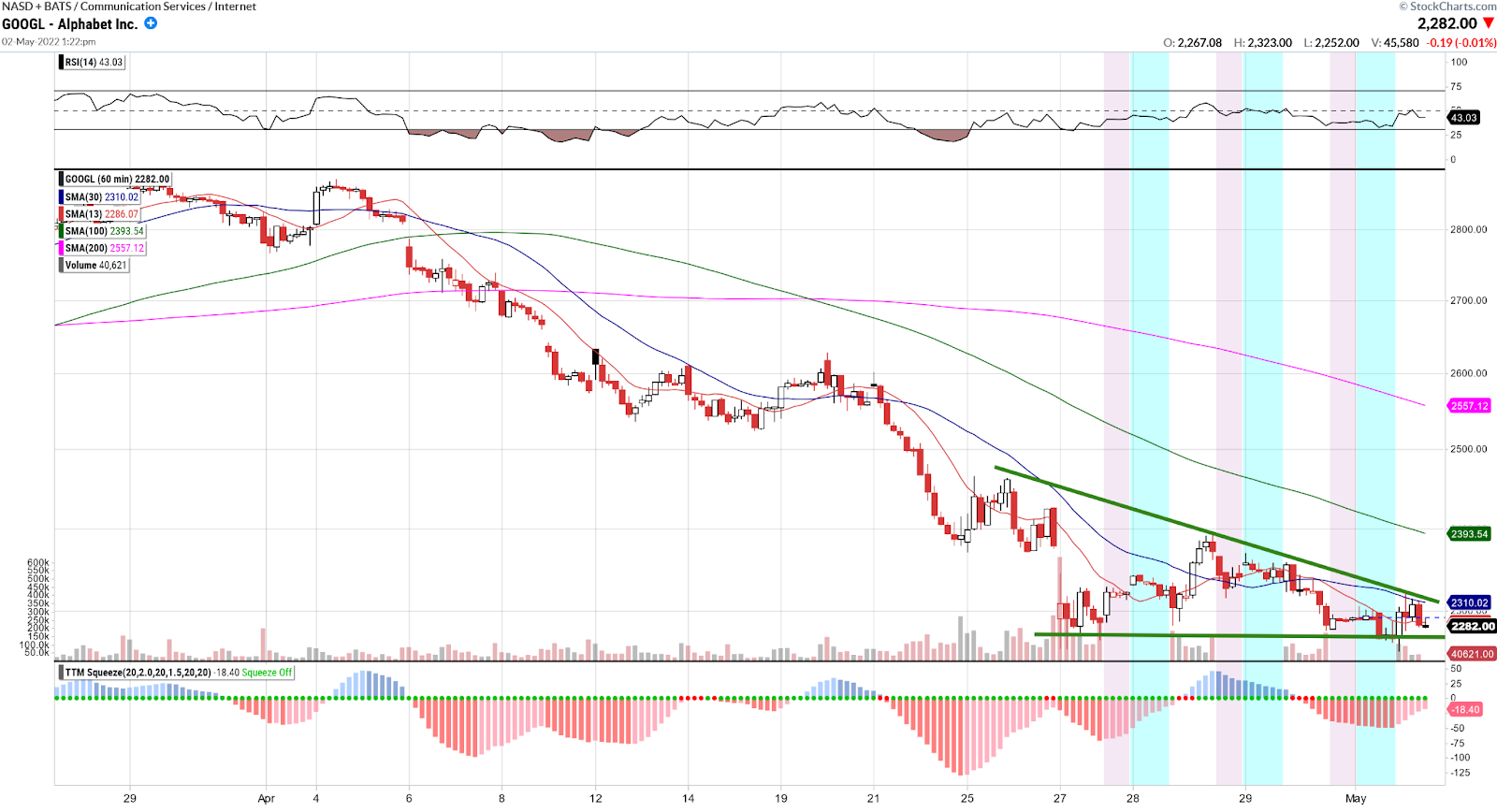 GOOGL is forming a descending triangle at the bottom of a trend and I'm thinking that the bears might have run out of momentum at this point.
If this happens, I'm looking for the bulls to buy the lower support level and break above the upper resistance level and target the 100 and 200 hourly moving averages to the upside at this time.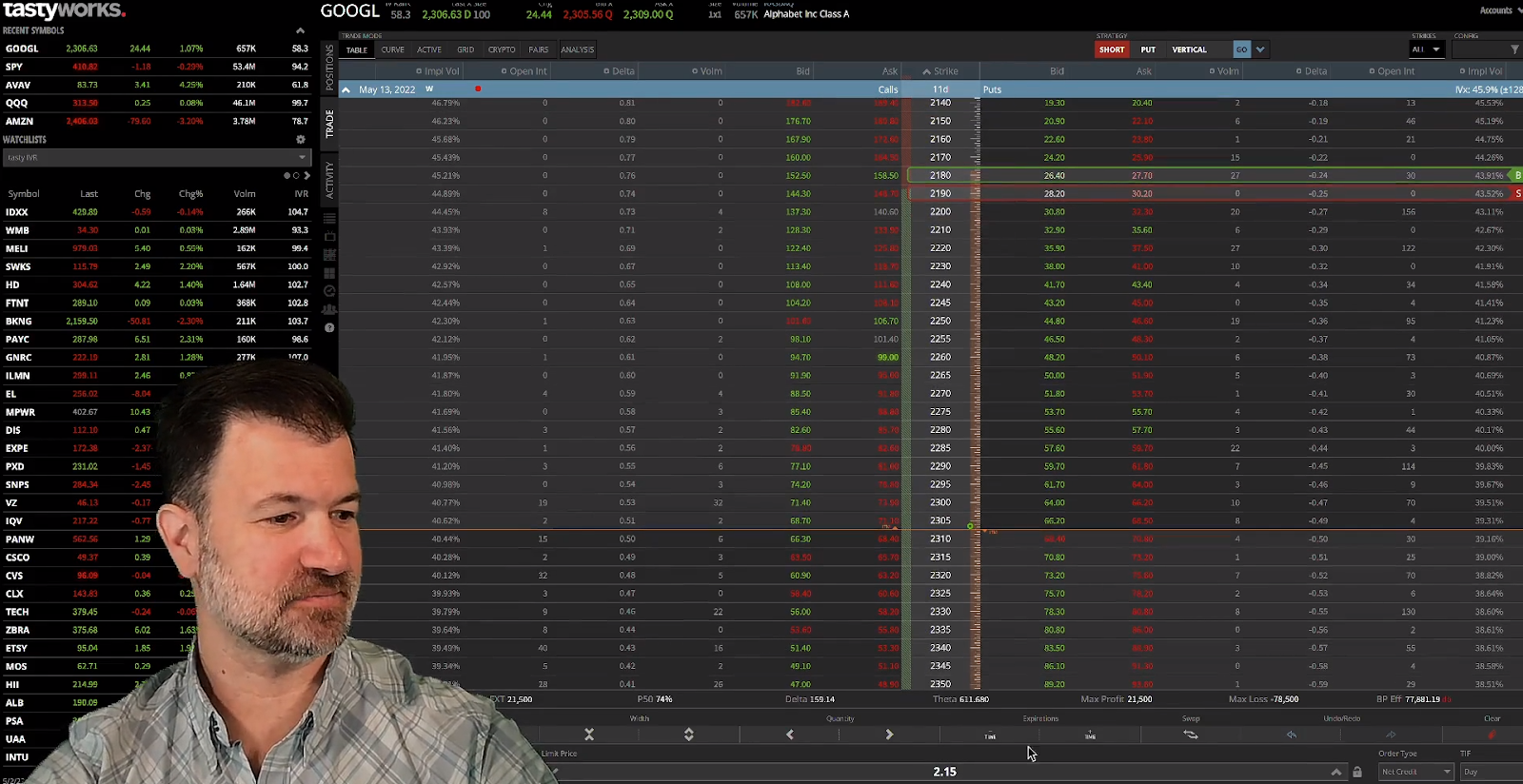 After checking the options chain, I was able to put in an order at $2.40 for the 2190/2180 put spread. I got filled almost immediately and sold the put spread more than $100 out of the money on GOOGL. When there is high volatility, options sellers get higher prices for their options, and given that I thought that GOOGL would hold 2300 this was a great risk/reward trade for me! 

The next day GOOGL found some buyers and I was able to cover my put spread at $1.20, a 50% gain in just one day. Trades don't come much cleaner than that!

QQQ
As I've already mentioned, I was expecting the market to bounce this week. Here was my reasoning: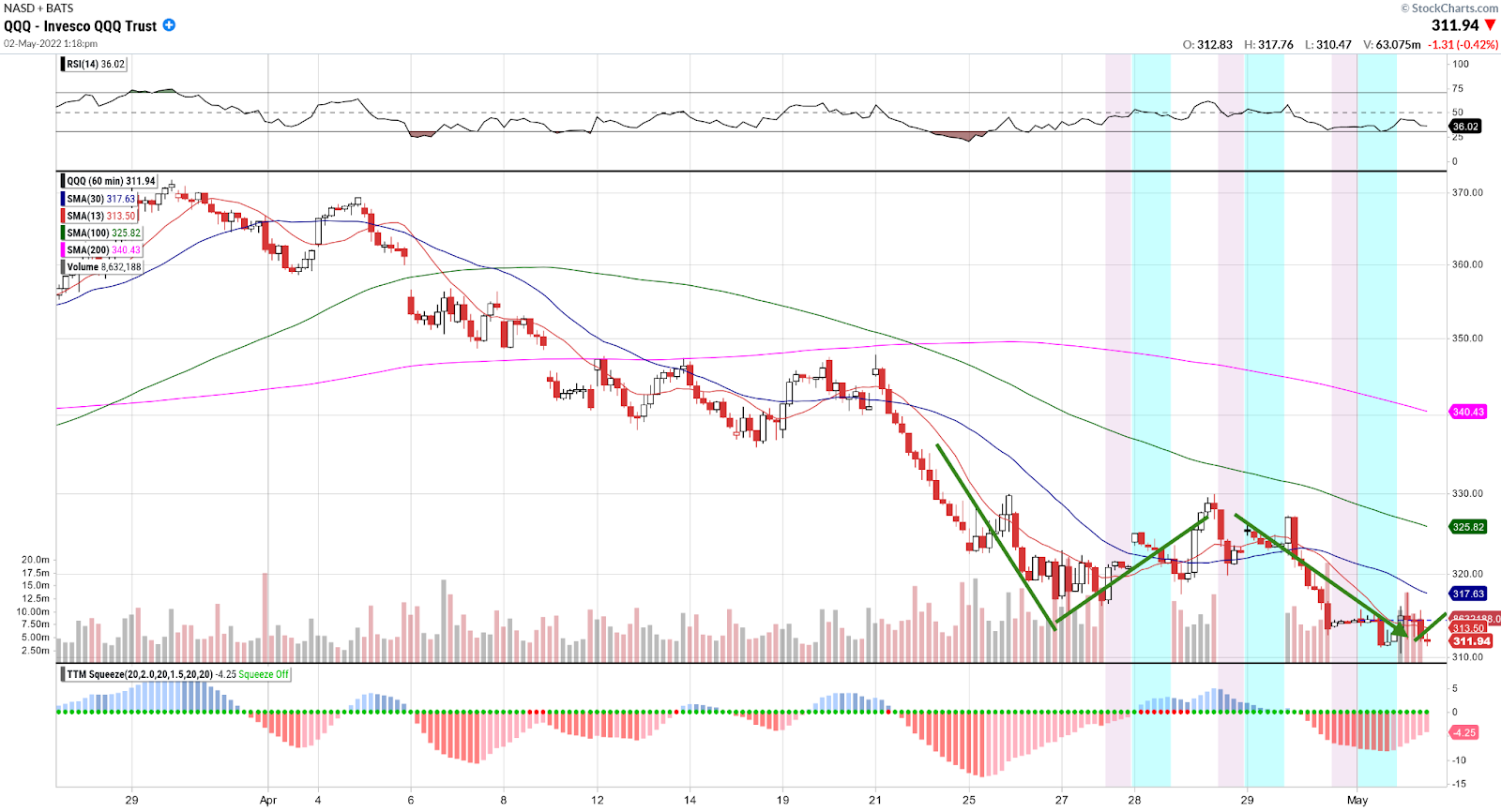 I'm thinking that the bulls are going to take control here and push back towards the upside against the lower pivot.
At this time I want to see a quick move so I'll be looking to use calls for this trade instead of a credit put spread.

Not only that, but I bought calls expiring this week! I bought the May 6, $310 calls in the QQQ's/ Given the low time value, these calls were cheap and this was a trade that would either work quickly or not. Well, we got the bounce I was looking for, and once again I was out of this trade made live within 24 hours!